Read Create Play Chat... with Richard Jones
Richard Jones is a children's book writer and illustrator in Devon. Inspired by a past career as a librarian and the joy he saw in children borrowing books, he set out to create his own stories. As well as illustrating books alongside writers, such as, Libby Walden and Martin Jenkins, his books include The Snow Lion and, of course, one of our favourites... Perdu, which was recently nominated for 2021 Kate Greenaway Medal.
We have been enjoying Richard's sweet illustrations in this timeless tale of friendship, courage and belonging. Here's a little behind the scenes snapshot of the maker and his inspiration...
Richard, we adore Perdu as he reminds us of my brother's dog Monty when he was a pup. You often include dogs in your illustrations. What sparked the idea for Perdu's character? And do you have a dog of your own?
Sadly, I don't have a dog in my life at the moment. Up until a few years ago, I had my own little Perdu snoozing away behind me as I worked. Her name was Megan, and she was a kind-of whippety-collie mix. She was a rescue pup with a few 'eccentricities' of her own but also so gentle and kind. I once found her with a mouse in her mouth. She wasn't eating it, just carrying it to the end of the garden. I still believe the mouse had asked her for a lift and she'd reluctantly obliged. Maybe.
Perdu's character is a lot like Meg's. I wanted him to be full of childlike positivity and wonder at the busy world around him. He faces some tough situations in his search for a home, so I needed him to be optimistic and determined as well as brave. Here's a picture of Meg.
A sense of home and belonging is at the heart of Perdu's story. What does home mean to you?
Well, it's a cliché, I know, but home means everything to me. I'm so very fortunate to have a safe place to live and work in.
Tell us about your workroom. What's out on display and what other treasures are tucked away in the drawers inspiring your creative work?
I don't think I could call it a studio or even a study. It's the smallest room in the house and if I'm honest, a little cramped. But it's quiet and warm and on a bright and clear day, you can just about make out the sea sparking beyond the distant trees. I feel pretty lucky. The walls behind my desk are filled with prints and paintings from some of my favourite artists - Brian Wildsmith, Eric Carle, Peter Blake. I have an original Ben Shahn poster too. I built some shelves into the cupboard besides my desk and they're full of important little things that inspire my stories and make me smile.
Does Perdu have a soundtrack? What do you enjoy listening to when you are being creative?
I love to listen to music and the radio when I'm painting and drawing. I'm sure the rise and fall of tempos and rhythms must influence the process and the feeling of a page. I think the album I listened to a lot when putting Perdu together was Conor Oberst's Upside Down Mountain. I can't listen to it now without thinking of the book!
There are several beautiful nods to France throughout Perdu's story. Perdu, of course, meaning lost, Le Café and the marvelous statue of The Lion of Belfort. Does Paris have a significance for you too?
I love that you noticed the Lion! I adore Paris and would love to live there for a while one day.
I read in an interview once that you had an unusual encounter with a lion! Can you tell us more?! How did you come to be so close?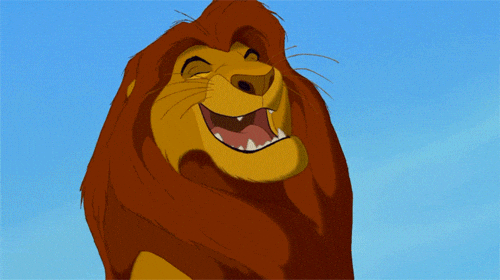 Well, I'd love to say I was on safari or rescuing captive lions in Russia, but the truth is a little more British. My Dad and I were at a zoo, I think it may have been Twycross Zoo in Leicestershire, we were standing close to the enclosure, marvelling at the magnificent animal when he just turned around, lifted a leg and sprayed us with his dirties!
Readers have also drawn connections between the lion statue and your beautiful tale of The Snow Lion. Are there any other little clues or references to other stories in Perdu?
I'm not sure if there are any other references, no. However, readers with sharp eyes might notice a little mouse in a few of the pages. I've written her a story of her own and I'm hoping it'll make it to a book one day soon!
You've spoken before about your work in a children's library. Are there any particular children's books, from then, your own childhood or more recently, that have left a lasting impression on you?
When I was small I loved books with pages full of detail and humour. Do you remember Frank Muir's What-a-Mess books? Joseph Wright's illustrations burst off the page with joyous, cheeky energy. I still have a soft spot for Graham Oakley's Church Mice picture books, too.
Graham Oakley's illustrations are so beautiful. I see parallels in Torben Kuhlman's more recent illustrations. We love his brave little mouse adventures too.
Throughout your story, Perdu feels lost and alone but there is hope because we, the reader, can always see that someone else is watching… a friend! What activities are you looking forward to enjoying with friends post-lockdown?
I've really missed my trips up to London, for both work and for fun. A friend and I have booked some tickets to see a band in September and I'm crossing everything we'll be able to go up and enjoy ourselves like we've done many times before. Will we remember how, that's the question?!
Thank you to Richard for sharing his time and answers with us. We love finding out about the stories hidden behind the work that goes into crafting a beautiful picture book!
You can order your own copy of Perdu complete with activities by searching for the June box in the shop.